This past weekend I had the luxury of getting a total celebrity glam at MB45 Studio in Tribeca, New York and I have to say that the VIP treatment gave me all the feels! The studio invited me to come and try out their 45-minute blow-out and gel manicure, I was excited to see this come to life because to be honest, who wouldn't love to live in a world in which we don't have to spend an ENTIRE day getting our hair and nails done? We have other important things to do, like taking over the world! Let me start by saying that if you know me, you know I'm known for my curls and I rarely ever straighten or blow-dry my hair. It has taken me a while to get my curls to the healthy, shiny and bouncy state they are in and heat damage normally does no good for the curls. Because it had been a few months since my last blow-out and I was curious about the experience as well as seeing how long my hair had really gotten since then  I decided to go ahead and give it a try.
 When I arrived, the amazing girls there greeted me with taking my coat and hanging it up as well as offering me coffee or water and then we got started right away. I did come with gel nails already on so they had to do the whole process of taking them off before beginning. So as one hairstylist washed my hair, the nail tech worked on taking off my gel nails. We then moved on to blow-drying. They offer 5 different looks that you can choose from for hair styles and I chose one with soft waves. Naturally I had one girl blow drying my hair while the other did my waves with a curling wand. All while this is going on, the nail-tech is doing my gel nails (I chose a beautiful Barbie pink color). At this point I had THREE people working on me!!! I brought my friend Andrea with me to enjoy this pampering experience as well and she had a blast, her hair looked amazing as well!
I got to chat with the girls who work at the salon a bit and I asked him how could they promise this 45-minute time frame to everyone when everyone has different hair textures and hair lengths. For example my hair isn't so long but it is VERY curly meaning it takes a little more elbow grease and time to blow-dry straight. They responded saying that they have double the people working on one person meaning that the normal work time gets cut down in half. Although they didn't finish my hair in 45 minutes, because I have a lot of hair, having the services done simultaneously was definitely a time saver and such a great experience! They also offer great upgrades like braids, up-do's, make-up touch up's and full on face make-up.
Watch the video below to see the full process!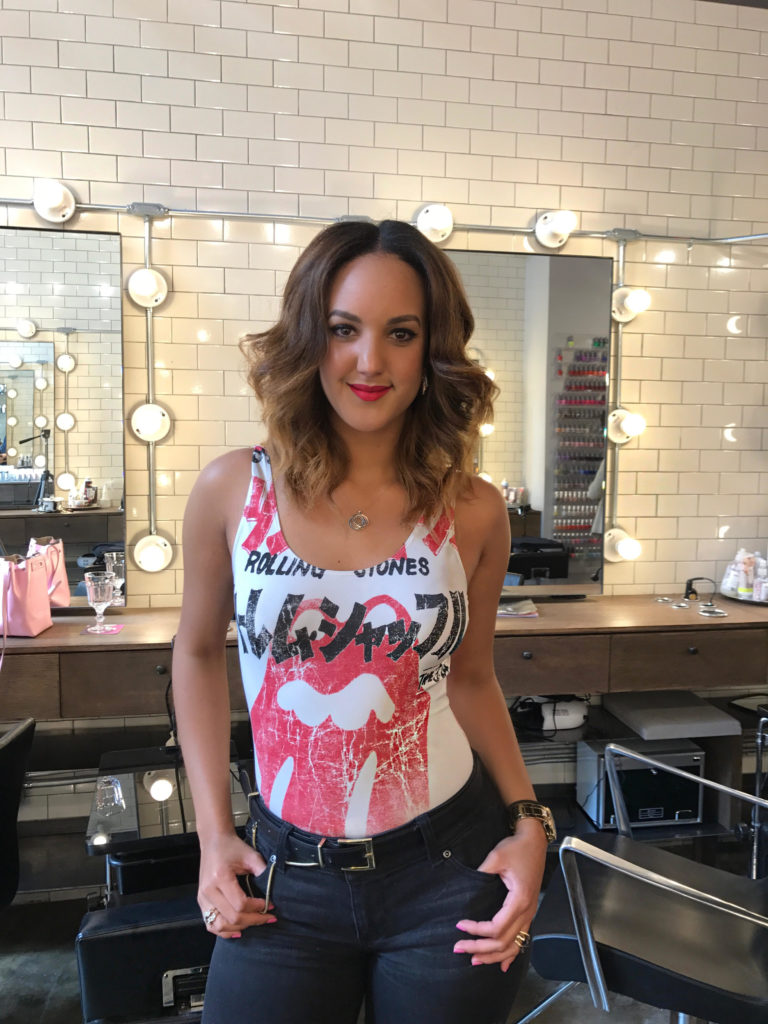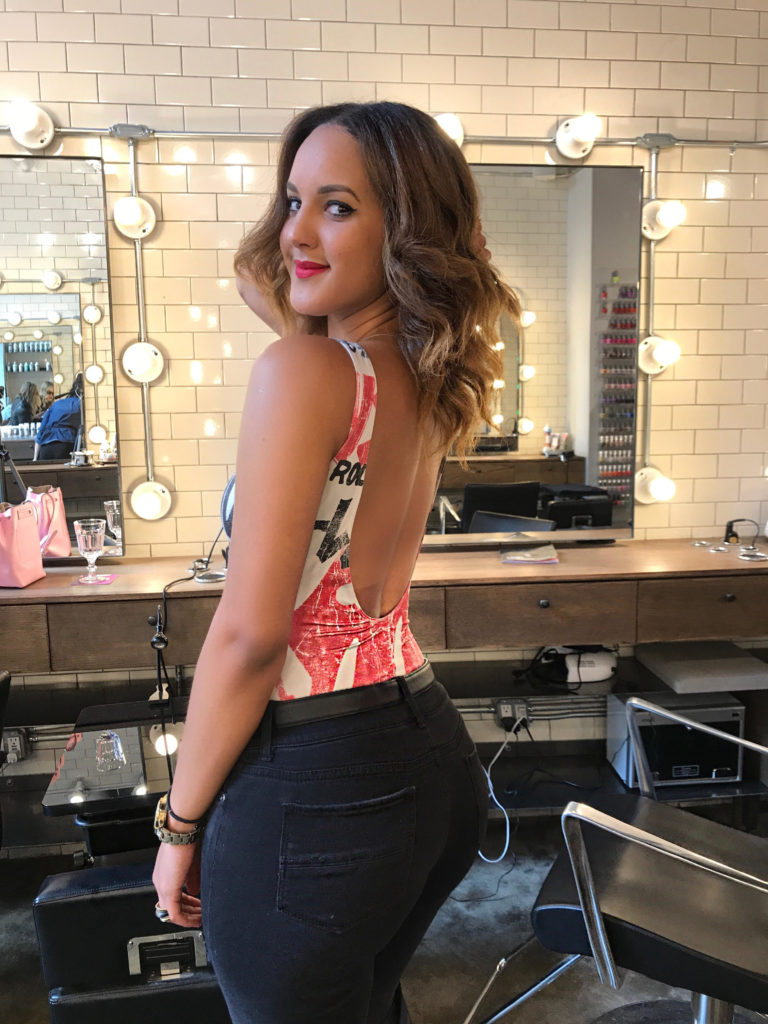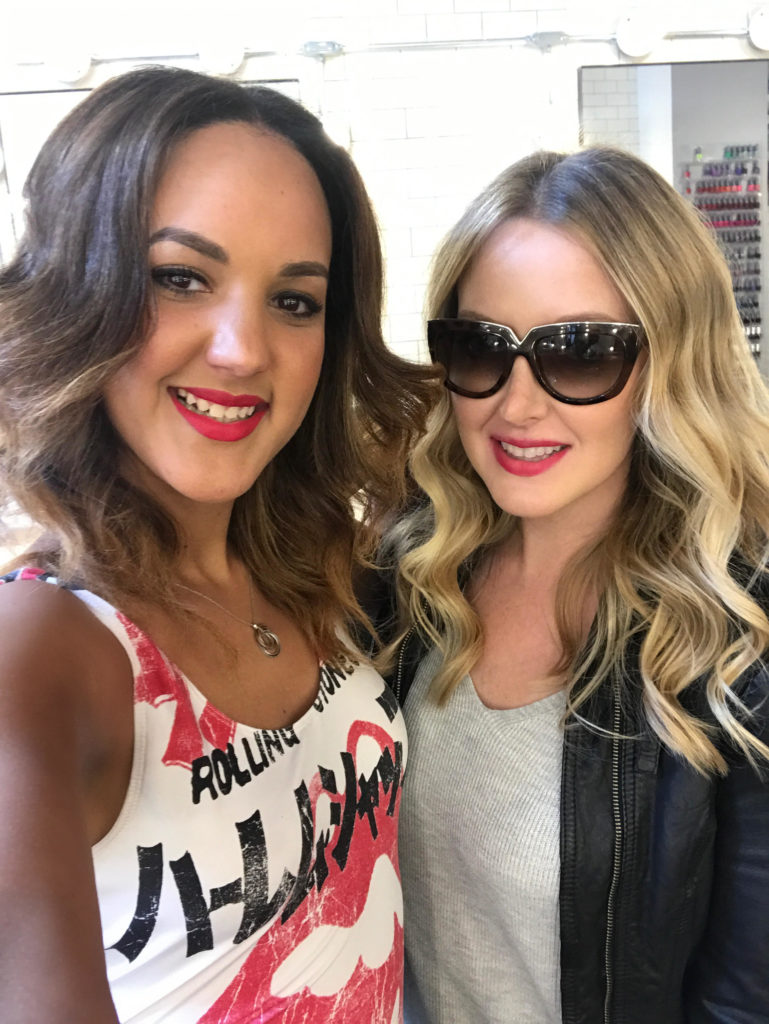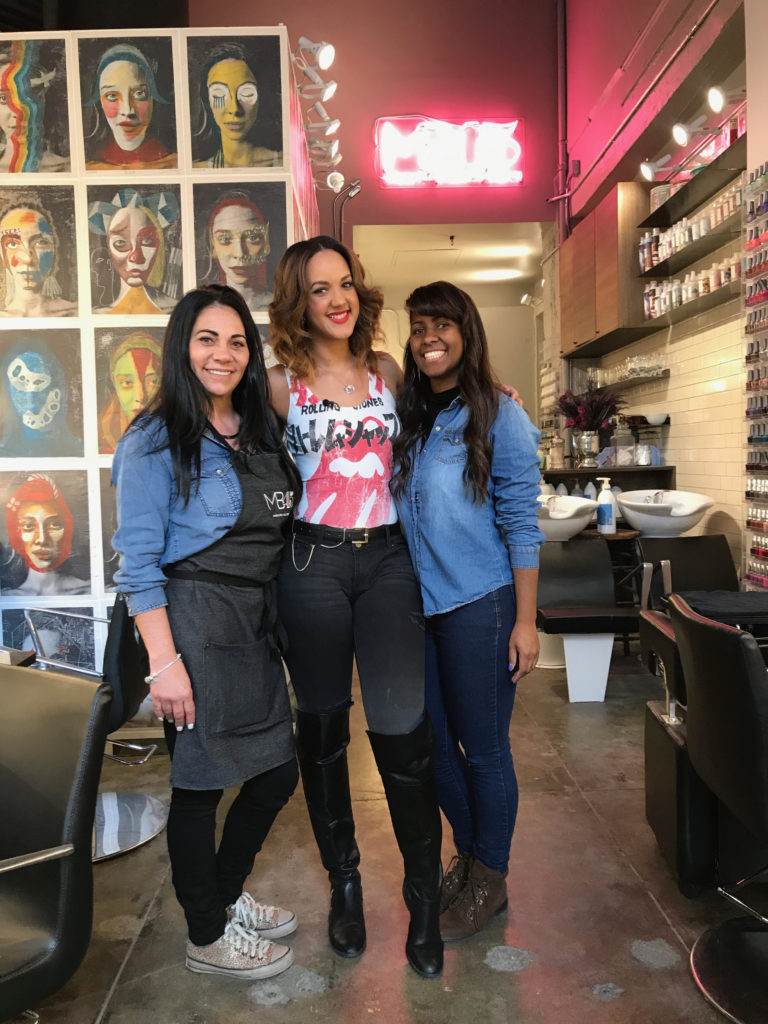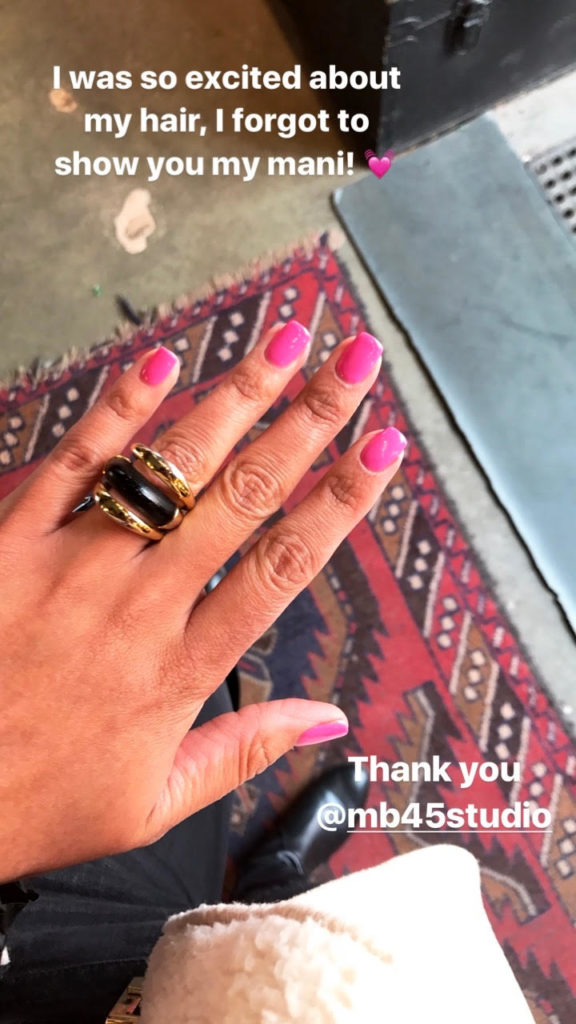 Video and Production: Emporia Studios